Looking for the perfect place to host your wedding in the Bloomington/Normal area?  Check out these popular venues.
Top 5 Wedding Venues In Bloomington, IL
Crestwicke Country Club
Crestwicke Country Club is situated on 15671 East 910 North Road, Bloomington, IL 61705.
This is by far the best place to host your wedding. Crestwicke Country Club can help you with referrals when it comes to getting the finest entertainment specialists, photographers, and florists. You can also get help in finding a professional to design your wedding cake that perfectly suits your individual tastes. For your wedding reception, this incredible country club can effortlessly accommodate not more than two hundred and fifty guests. The club has a magnificent outside gazebo area that is great for pictures. The friendly staff available will assist you create the atmosphere and mood you desire. On request, Crestwicke Country Club can make arrangements for a full sit down dinner, luncheon, dinner buffet or even a hors d'oeuvre reception.
Eastland Suites
Unquestionably, this hotel and conference center provides guests more than just a room – you get a wide array of impressive Suite and Services to meet all your needs. Whether you are here for one night or numerous nights, or planning a wedding, Eastland Suites will provide you nothing short of a memorable experience.
Bloomington Country Club
Bloomington Country Club is situated at the center of the Normal/Bloomington area. This stylish and cool country club offers the finer things in life for families. A range of activities exists for families that spend holidays and weekends at the Club. Members take pleasure in the luxurious surroundings with the best in life's pleasures and sumptuous cuisines. Having a wedding and looking for the perfect venue to host your event? Private parties at Bloomington Country Club are distinctive. Professional staff are always available to handle all your big day's details. This way, all you have to do is relax and enjoy yourself.
Kickapoo Creek Winery
This family owned winery and vineyard is situated just 8 miles in the western part of Peoria,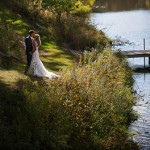 Illinois, on a whooping two hundred and fifty rolling acres along the Illinois River Valley. Dr. David Conner and his son Rory Conner own and operate this beautiful winery. Rory is the executive director. Starting in 2001, Dr. Conner started planting varietal grapes that are currently visible on the property. They have expanded to roughly over 14 acres.
This winery focuses on handcrafting wine in tiny batches from the locally sourced grapes grown right from the vineyards. If you are looking for a place that is close to the city and far from the ordinary to get some nicely done wine, then Kickapoo Creek Winery should be your next stop. You will not regret it.
Vrooman Mansion
Are you looking for an extraordinary bed and breakfast in Bloomington, IL? Then look no more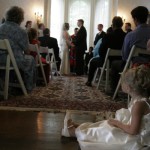 – Vrooman Mansion is your ideal choice. This classy historical estate is located right at the heart of the quiet Dimmitt's Grove neighborhood. It promises utmost luxury and privacy.
Explore the fine attractions, shops, and restaurants of Central Illinois while enjoying a comfortable and welcoming home base. As a guest, you can select from an array of activities the surrounding communities have to offer. Vrooman Mansion makes an excellent weekend getaway for city residents because of its relative proximity to larger cities of Indianapolis, St. Louis, and Chicago.
---
Create the wedding of your dreams with the help of Tri-County Event Rentals, Central Illinois premier event rental company. Contact us today for more information.
Prefer to Design in Person? We're happy to help! SCHEDULE A VISIT
Tri-County Event Rentals is not associated with the properties mentioned in this article.  All images are the properties of their respective owners and are used for purposes of identification only.